The Pearson family crockpot was the kitchen device that set fire to the Pearson's home and ultimately led to Jack's death. The crockpot, itself, is only seen in "That'll Be the Day," although its after-effects, namely the devastating house fire it causes, are seen in "Super Bowl Sunday." 
History
Jack and Rebecca's elderly neighbors, George and his unnamed wife, give them an old, used Crock-Pot, warning them of its faulty switch.
On Super Bowl Sunday in 1998, Jack cooks chili using the old crock pot. After he cleans the kitchen after the game, Jack turns off the Crock-Pot and heads to bed. However, because of the crock-pot's faulty switch, the appliance turns back on, ultimately causing a spark that ignites the dish towel Rebecca once gave Jack.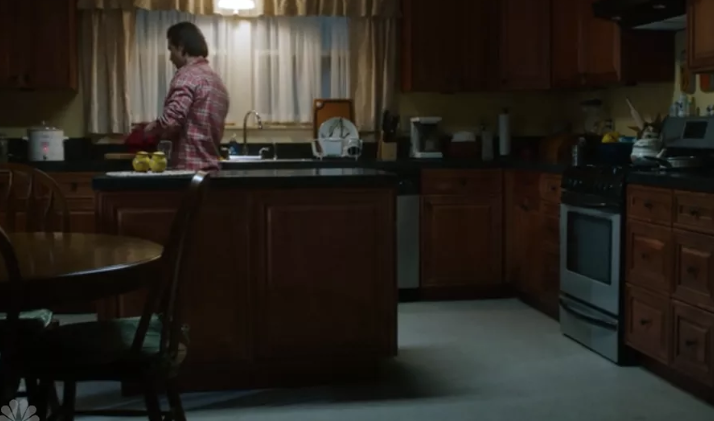 Because Rebecca and Jack forgot to purchase batteries for their smoke detector (name of episodes), the fire spreads while Jack, Rebecca, Randall, Kate and her dog sleep in the home. Ultimately, the whole family escapes safely, but, because he goes back in to save Kate's dog, Jack suffers a heart attack from smoke inhalation and dies in the hospital.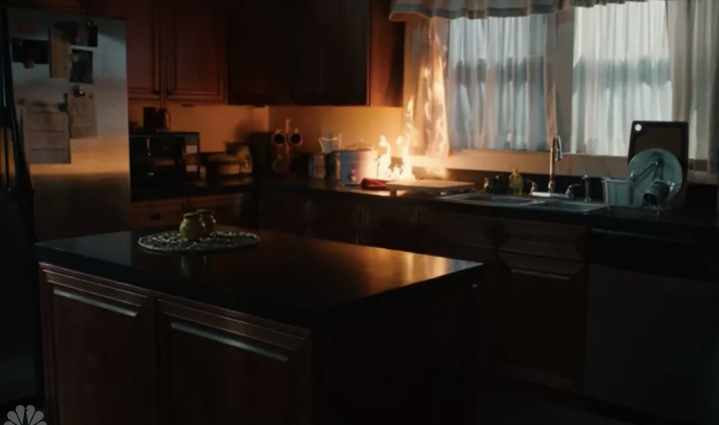 instant reaction
Though the Pearson fire was started due to a slew of elements (faulty Crock-pot switch, George's negligence to give it as a gift, Jack and Rebecca not replacing it after 17 years, lack of smoke alarms), fans outright blamed the Crock-pot. Mobilized fans took to social media to express their resentment. 
In reaction, Crock-pot responded on Facebook saying: "Jack Pearson was our Valentine so we equally understand your pain with his loss. We love him and we love you too. Don't further add to our heartbreak by no longer using Crock-Pot Slow Cookers, rest assured our products have been generationally tested by your family and friends."
Crock-Pot's Official Response
On the Monday following the Super Bowl episode, Crockpot issued an official statement. "Crock-Pot understands the concerns brought up by last night's episode of This Is Us, and we too are heartbroken by the latest development in Jack's storyline," it said. " However, it is important that our consumers understand and have confidence that all Crock-Pot slow cookers exceed all internal testing protocols and all applicable industry safety standards and regulations as verified by independent third-party testing labs. For nearly 50 years, with over 100 million Crock-Pots sold, we have never received any consumer complaints similar to the fictional events portrayed in last night's episode. In fact, the safety and design of our product renders this type of event nearly impossible"
"In addition, and most relevant to the concerns consumers are having after watching the recent This Is Us episode, our Crock-Pot slow cookers are low current, low wattage (typically no more than 200 or 300 watts) appliances with self-regulating, heating elements. The product is designed to cook foods over a longer period of time at low temperatures and the switches connect to only 1 side of the power line voltage, so there is never a high voltage applied directly across our switches. The switches within our slow cookers are subjected to additional internal testing, which includes a Rotary Knob Endurance test, Rotary Knob Force Test and Flame Burning Test and constructed of self-extinguishing, flame resistant material."
"Our hope is that the team at NBC's This Is Us will help us spread factual information regarding our product's safety. While we know their primary mission is to entertain — something they have continued to excel in — we also feel they have a responsibility to inform. Just like many fans, we will be watching next week's episode to see how Jack's story progresses and, regardless of the outcome, we want consumers first and foremost to know they are safe when using their Crock-Pot."
Audience Reactions and Jokes
Dan Fogelman told Entertainment Weekly: "I just literally just sent out a tweet — because I was reading this morning the reactions to the episode — reminding everybody that this was a fictional Crock-Pot with a faulty switch that was 20 years old. So, I don't think the entire Crock-Pot community should be blamed for this."
On January 23rd, a joke Twitter account was created called Pearson Family Crock Pot (@ThisIsUsCrckPt). Its first tweet read "I'm gonna burn the mother, err, father, to the ground. #ThisIsUs." 
According to many tweets, fans believed that George and his faulty Crock-Pot dethroned Miguel as the most hated character from the show. "Miguel: I'm the most hated character on #ThisIsUs. George: Hold my crockpot."
"Congrats Miguel... you're no longer the most hated chartacter on #ThisIsUs... George is. George and his crockpot…"